Some lovely thank you cards.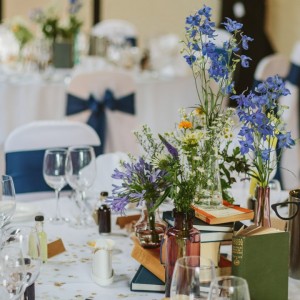 We get a fair few thank you messages but thought these two recent ones were particularly lovely…
We just wanted to say a huge thank you for making sure our wedding went so beautifully. We knew that we were in safe hands from the minute we came to see the Hospitium for the first time, but to walk in on the day and see how beautiful everything was was a really special feeling. The day could not have gone better from start to finish and we know that this could not have happened without you, thank you all!

My husband and I would just like to thank you from the bottom of our hearts for making our wedding day the best day of our lives. From the moment we first met the staff and visited the venue there was never any other competition. You made us both feel so relaxed and calm on the day. The amount of work and effort you put into weddings is amazing and we feel very lucky and privileged to have found you.